Leather And Vinyl Repair

Leather, Vinyl Repair And Colour Match Experts,

 
Serving York Region, Simcoe County & Muskoka
Professionally serving car dealerships, furniture stores and marinas for over 20 years. Everything from cat scratched sofa cushions to larger commercial jobs, we do it all!
Do you have a ripped, torn or damaged leather product, not sure how or if it can be fixed? Maybe you already called an upholsterer and almost fell over when you heard the price to have it repaired? What if the damage is only on one seat cushion on your expensive leather couch, but the matching loveseat and chair are fine? So what is the best way to repair your leather or vinyl goods at an affordable price, maybe one of those online leather repair kits? 
Stop! Don't waste your time or money on those leather repair kits, We can help! It happens all the time, people think that they can easily fix their leather and vinyl products with some cheap online leather repair kit. They quickly discover that the craft is a bit harder than that instruction manual shows and now they've possibly wrecked their valuable couch, boat interior or vehicle seats and have messy chemicals everywhere! It was that sort of frustration that inspired us to start Dr. Vinyl and Mr. Hide in 1992, We saw a need for quality leather and vinyl repair and craftsmanship with rips, punctures, fades, burns, sun stains, and other issues on your treasured leather or vinyl goods. The best part is we're mobile, we come to you! We can make your ripped, torn or worn out leather look new again at a fraction of the cost of replacing it. Don't like that old colour, we can re-dye it.  
Leather Car Seat Repair: Have you got an older car that you want restored or a leased vehicle with a ripped burned or damaged seat? We do everything from Ferrari Interiors to small burn holes in your car seats. Call today for an over the phone quote or talk with Dave and get his expert advice on how to fix your leather car seat or interior.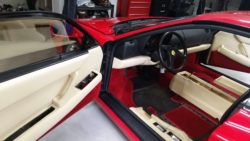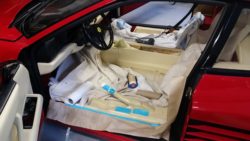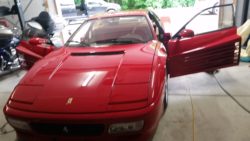 Expert Work And Proven Track Record: We have been serving the Southern Ontario area since 1992 and have been able to build a long list of happy clients that have thought they could not save their treasures, and we have been able to work miracles for them. When you call Dr. Vinyl and Mr. Hide for your leather and vinyl repairs, we not only assess your situation most times online, but we find the best solution that will work for you at an affordable price. We take pride in every project that we work on and always try to give our customers the best service for the best price.
What We Do – Our Services: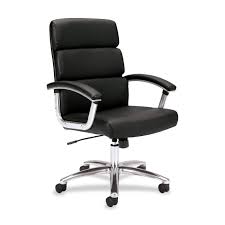 Commercial: office furniture, restaurant seating, fitness center equipment

Residential: leather furniture, sofas, couches, chairs, love seats and footrests

Automotive: vehicle seats, dashboards, door panels and armrests

Medical: examination tables, chairs and waiting room furniture

Marine: seating and molding in boats, yachts and personal watercraft

Aviation: airplane and helicopter seating, plastic molding
Check out some of our most recent work, We were very excited when a new customer called us about re-dying his car seats in his very special car.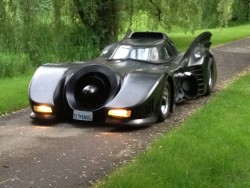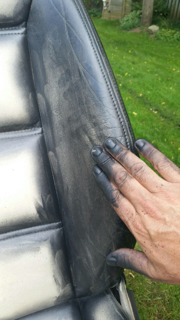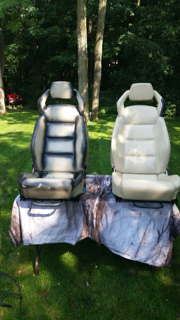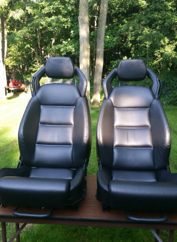 ---
These Lamborghini  Seats were dyed to a carbon black finish for one of our mysterious new customers? It's calls like this one that really make us love our jobs! Check out more pics of this amazing ride on our FaceBook page.
---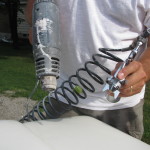 Our Recent Reviews:

"I was able to find Dave's company on the internet; my 1965 Imperial badly needed the seats to be re-dyed . He was able to match the Pearl in the gold white colour. Dave came in on budget, we saved hundreds of dollars vs. replacing the seats. He completed the job on time and when we saw the finished product were impressed with the quality of workmanship. The seats are beautiful! Definitely made the correct decision in choosing Dave and highly recommend this company to refurbish your seats and upholstery."  

Gerry-Horseshoe Valley