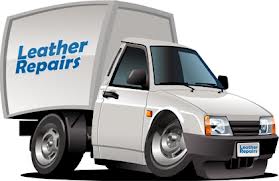 We know it can be a real hassle moving furniture, leather seats or boats across town to be repaired, so we make it easy, we are mobile. That's right, we come to you! We want to be the best leather repair company, we appreciate and want your business so we will schedule an appointment that works best for you, most of our repairs can be done on site. However sometimes we may have to remove an item to do the repair safely so we will pick it up, repair it and bring it back.You won't have to lift a finger!
We have seen it all and learned a lot along the way, we have the tools and years of experience to restore just about any kind of damage from leather cracks, scratches, cigarette burns, bleach stains and other leather or vinyl defects. Everything from cat scratch marks on your couch to burn marks in your to be returned leased vehicle. We have repaired just about any kind of leather or vinyl damage imaginable and our experts can save you time and money.
For you boater's out there, you won't even have take your boat out of the water, most times we can do your leather and vinyl repairs right from the dock. So you can enjoy every minute possible of your boating season. We know that you want value for your hard earned dollars and that replacing your leather products or costly re-upholstering fees can get very expensive. So before you throw that treasured couch, love seat or office furniture away call Dr. Vinyl and Mr. Hide. You will be glade you did!